First Impressions
It's 75 degrees and sunny here in Sydney. March 1st was the first day of Autumn and I spent the afternoon at Bondi Beach avoiding surfers who strayed into the designated swimming section. I arrived two and a half weeks ago. What follows requires a bit of terminology:
Uni: University, i.e. where one studies. Here, the University of Sydney, which is located in Camperdown, a suburb in Sydney's Inner West. Photos of the quadrangle and parts of the law school below:
College: Where I live and eat. The University of Sydney has several residential colleges, which provide catered accommodation on the university's campus. I live at the Women's College. Only a small proportion of Sydney Uni students live at colleges. The residential colleges have come under some scrutiny recently, charged with elitism and insularity within a large public university setting. Perhaps a familiar tension in some US college towns. Most students commute from home or live in self-catered accommodation nearby. This is the building where I live: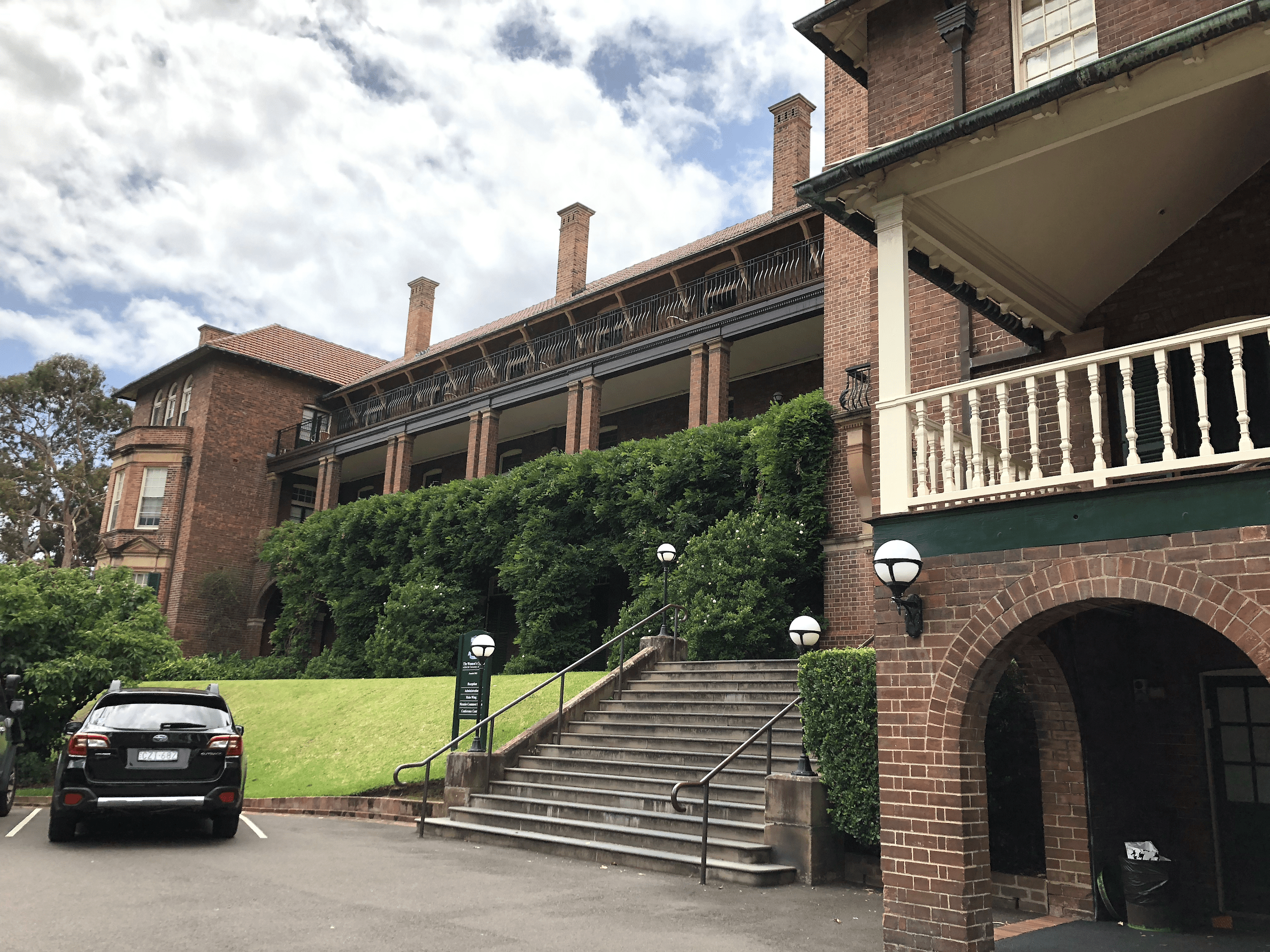 I had my college orientation the week before uni started. We went to a movie night (Bridesmaids) at one of the other colleges and attended three formal dinners on three consecutive nights. College residents wear academic gowns ("accas") to formal dinner. Per the handbook, "no jeans shorts, sports shoes or thongs" may be worn to formal dinner. Thongs are flip-flops here. After one formal dinner, we had dessert and dancing at the men's college next door. Here is a photo from that night: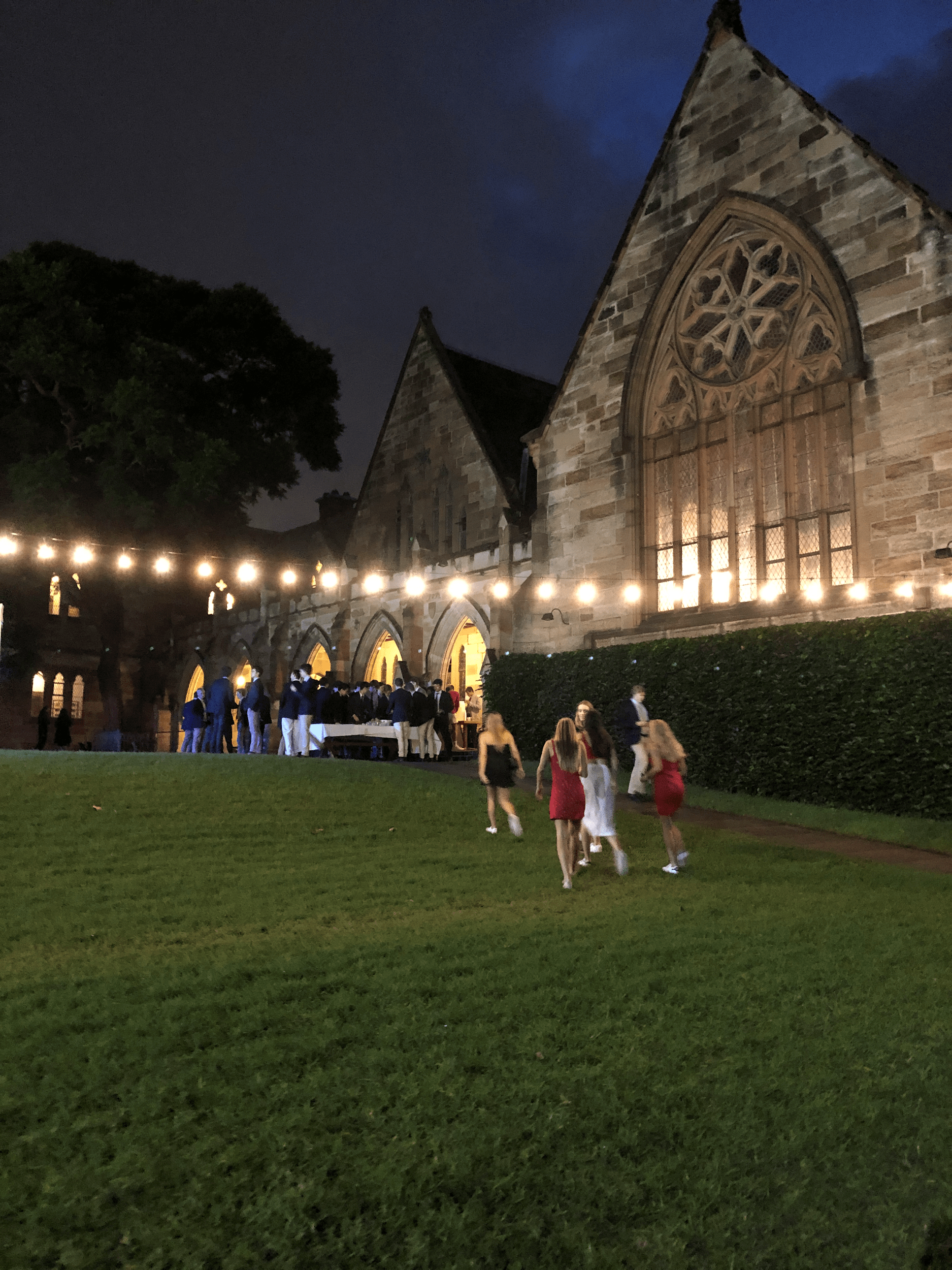 Orientation included high-quality presentations on sexual health and consent. A researcher at a family planning organization in New South Wales gave the talk on sexual health and a former police officer from the sexual crimes unit gave the talk on consent. I learned a lot during those talks even though I had expected just to struggle through them. It helped that they gave us tea and cakes every few hours to keep us happy.
The university year starts in late February or early March, so my transition into this community and into classes went smoothly because I was able to start the year with everyone else. It helps that I am exotic; everyone at college knows my name and that I am "the girl from New York doing a semester abroad." I am also a white woman who went to private school, much like almost everyone else who lives at college. I spent my orientation week with 17- and 18-year-olds for whom the question "Where'd you go to school?" constitutes an exciting conversation starter. I have made some friends who also graduated from high school a few years ago and were similarly "over it." We refer to ourselves as "old."
I am happy I chose to live at college because I live with bona fide local students. I have friends from Sydney, Canberra, Armidale, and Auckland. I've explored Sydney a bit with friends who also haven't spent much time here. The college was generous with my room and gave me prime real estate in the college's oldest building, "Main." The dining hall is just downstairs and the rooms have heated floors, which sounds terrible in the summer heat, but will keep my feet warm during my first winter without heating. I have a north-facing window that looks out on the construction of the university's new medical school building.
University classes began just a week ago and I have enjoyed mine so far. I am taking introductory data science, introductory psychology, statistical mechanics, and cell biology. The two introductory courses are huge; each has over a thousand students. The last two are smaller classes with under forty students and will count toward my biochemistry and biophysics major at Amherst. In terms of assessment and grading, the system is different, but the material is the same.
The wildlife, on the other hand, is completely different.
Some birds sound like crying children and others sound like part of a theme song to a television show I liked a few years ago. Most just sound like regular birds. I have never seen so many types of birds in one place. Ibises stalk around the university campus trying to steal food. A possum lives on a windowsill in my physics lecture hall. The plants resemble nothing I have ever seen before. Tiny lizards and spiders abound. See the physics possum (very different from an American opossum) and an ibis below: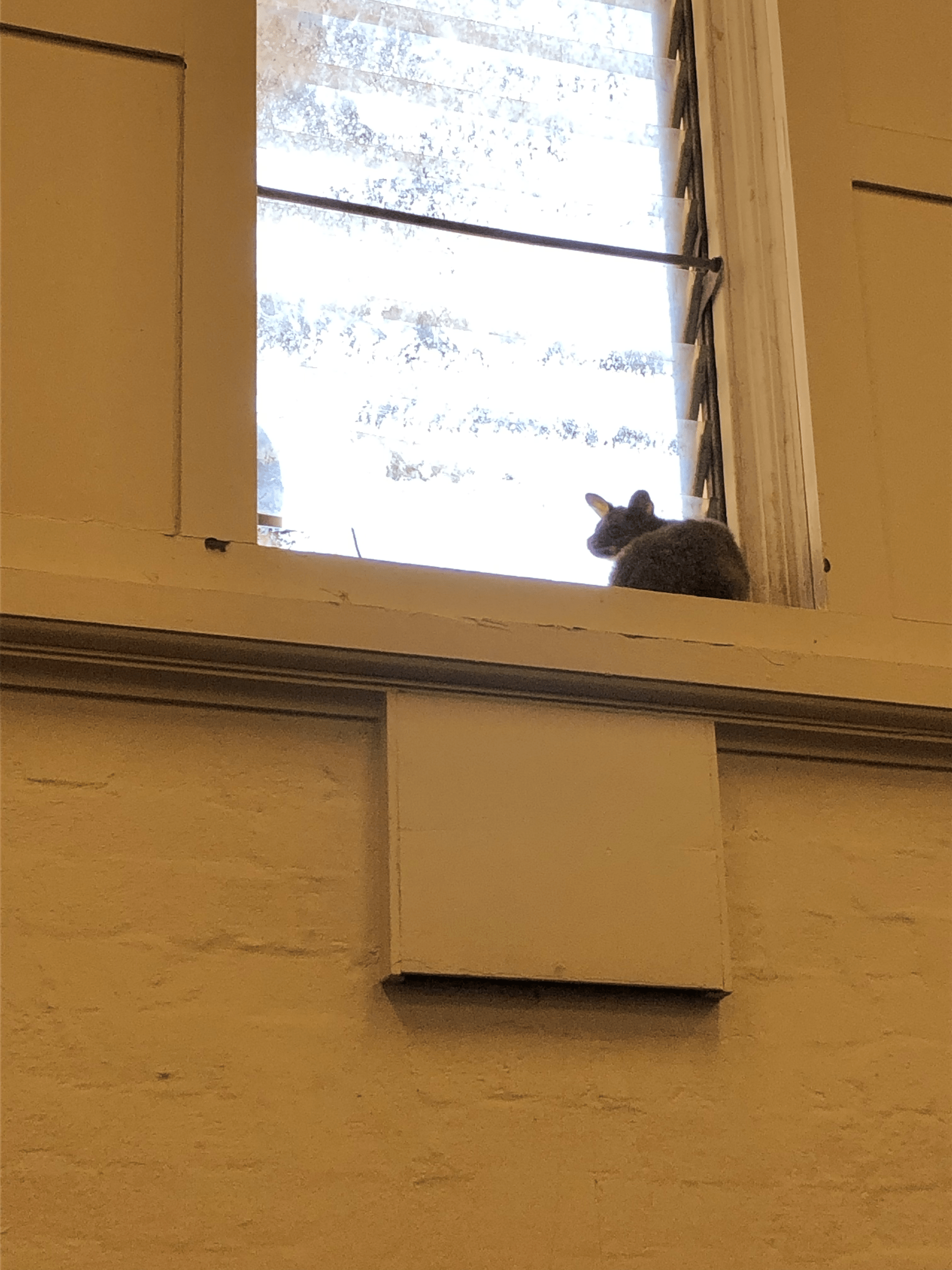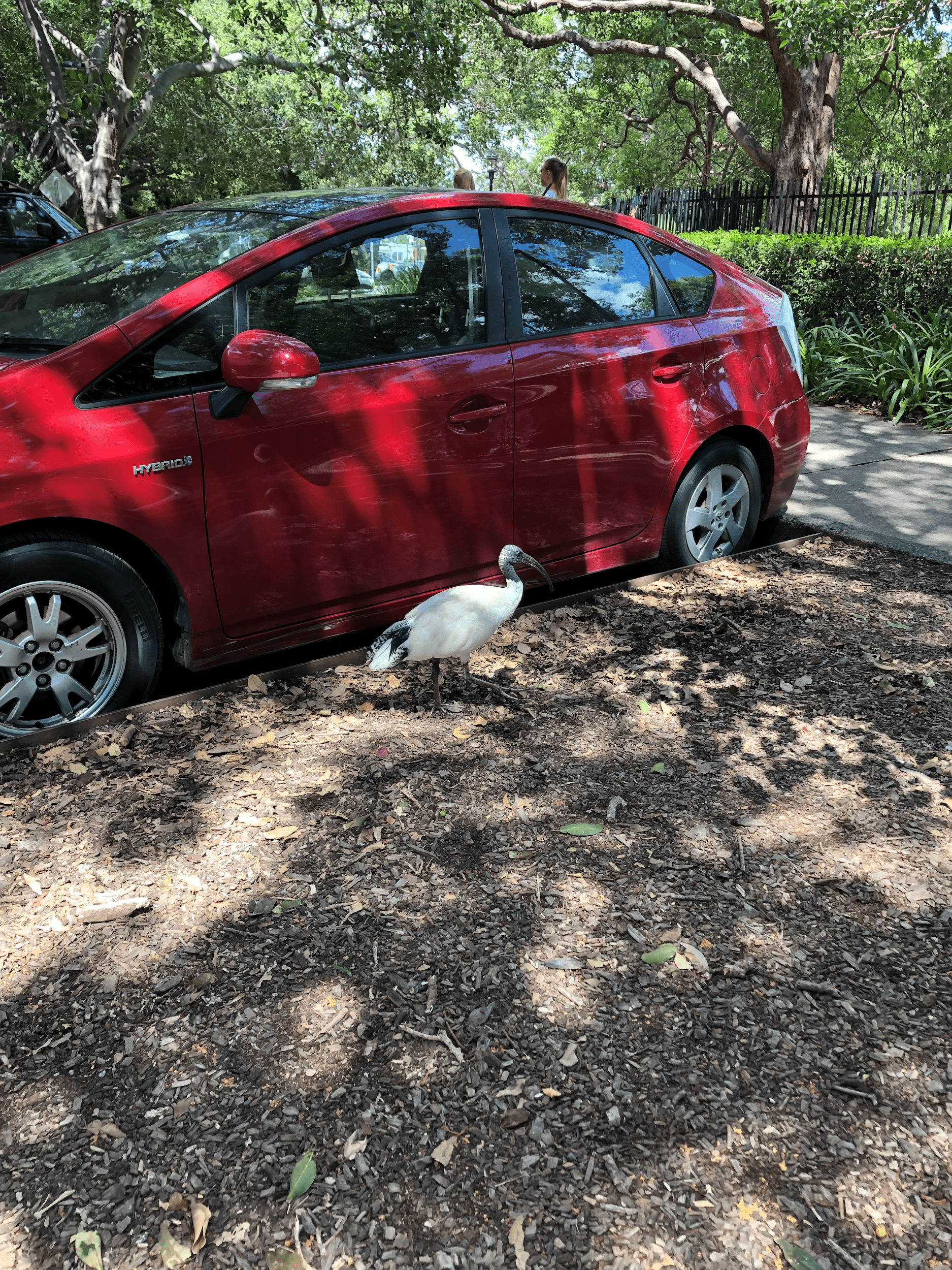 I am looking forward to meeting people in my classes and getting to know Sydney. The suburb where I live, Newtown, reminds me of Manhattan's East Village or a very expanded Northampton. It's full of great ice cream, food from every country, and a few upscale stores. In the next few weeks, I hope to figure out the public transport system so I can expand my reach. For now, I just need to get a grasp on campus geography and work on my tan.